John Rothstein
(@JonRothstein
) of CBS Sports.com has a couple of UMass and Atlantic 10 hoops mentions in his latest Triple Threat article online.
He lists Friday's VCU-UMass game among his three games he's looking forward to watching...
3. VCU at UMass (Friday, 7 PM ET)
It seems like every week the Rams have a brutal road game. VCU beat the Minutemen twice last season and it's no secret that these two teams push the pace as much as anyone in the Atlantic 10. If you love helter-skelter type basketball, this is the game for you. Look for Derek Kellogg to use three-guard sets with regularity featuring Chaz Williams, Derrick Gordon, and Trey Davis in an effort to offset the Rams' vaunted HAVOC defense.
And he feels the league can get more than four teams in the NCAA Tournament - something he didn't think he would ever write...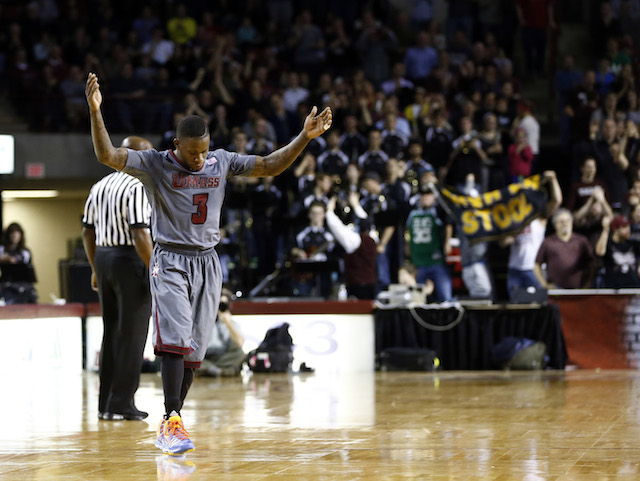 2. The Atlantic 10 has a legitimate chance to get more than four teams in the NCAA Tournament.
How does a league lose Temple, Xavier, Butler, and Charlotte and still be in this position? It's a good question. We're still three-and-a-half weeks away from Selection Sunday but right now it looks like barring any major collapses the Atlantic 10 should again be well represented in the NCAA Tournament. Saint Louis, VCU, UMass, and George Washington have all posted marquee wins this season and Saint Joseph's has quietly joined the bubble conversation at 17-7 overall and 7-3 in A-10 play. Dayton and Richmond are also very much in the mix as well, giving the Atlantic 10 seven teams with a fighting chance for the field of 68.
Read the full article here...